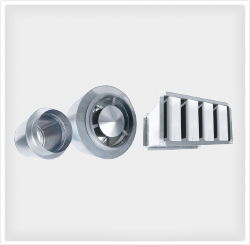 Sound Attenuators
Manufactured from its factory in DIP, UAE, KAD Sound attenuators are produced to have excellent aerodynamic characteristic with low pressure drop.
Air-gap and length of the KAD attenuator are selected to meet the required NC level.
Sturdy construction and high noise absorption capacity to obtain the required insertion losses without compromising performance.